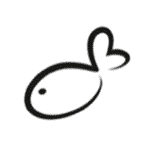 JOIN LOVE.FISH TO CELEBRATE
2021 MELBOURNE CUP AT BARANGAROO
Melbourne Cup, it's the race that stops the nation, but you don't need to be in Melbourne to join the celebrations! Immerse yourself in the
Sydney Barangaroo festivities at our stunning waterfront restaurant and celebrate with friends, colleagues and important clients.
For $120 per person, you'll be greeted with a glass of Moët & Chandon Brut Impérial
Champagne on arrival, followed by a three course
race-day seafood menu, celebrating Australian produce.
Our annual love.fish 'Fashions on the Field' will
celebrate our most stylish guests, so be sure to
come dressed to impress!
The race will be live & loud
on our in-house screens.
Contact the lovely Gypsy directly for Melbourne Cup lunch bookings on
As we work strictly within Covid restrictions we hope you understand things might seem a little bit different this year. We appreciate your
understanding and support as we work together to ensure the safety of our staff & our
valued guests.
MELBOURNE CUP 2021
3 COURSE MENU
 to start
seafood tasting plate
oyster / prawn / tuna crudo
for the table
 chargrilled brickfields focaccia
alto misto local olives
salt & pepper southern calamari
the main event
your choice of fish:
grilled coral coast barramundi fillet
or
chargrilled mooloolaba swordfish loin fillet
or
crisp battered king dory fillets
with
spring salad of pea shoots + asparagus + zucchini flower
for the table
watermelon + fennel + feta salad
brussel sprouts + black bean
house shoestring fries
to finish
alternate drop
banoffee pie
sable biscuit + banana + chocolate
espresso panna cotta
chocolate + honey + raspberry semifreddo
please note "a non-seafood option is available on pre order only"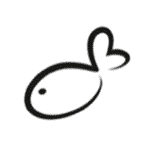 MELBOURNE CUP 2020
3 COURSE MENU
to start seafood tasting plate
oyster / prawn / tuna crudo
salt & pepper southern calamari
the main event
your choice of fish:
grilled coral coast barramundi fillet
or
grilled heard island king dory fillet
or
crisp battered bass grouper
served with
chargrilled new season asparagus
baby caper gremolata + macadamia crumb
for the table
tomato + baby spinach salad
love.fish spring slaw
house fries
sable biscuit + banana + chocolate
blueberries + passionfruit curd + candied walnuts